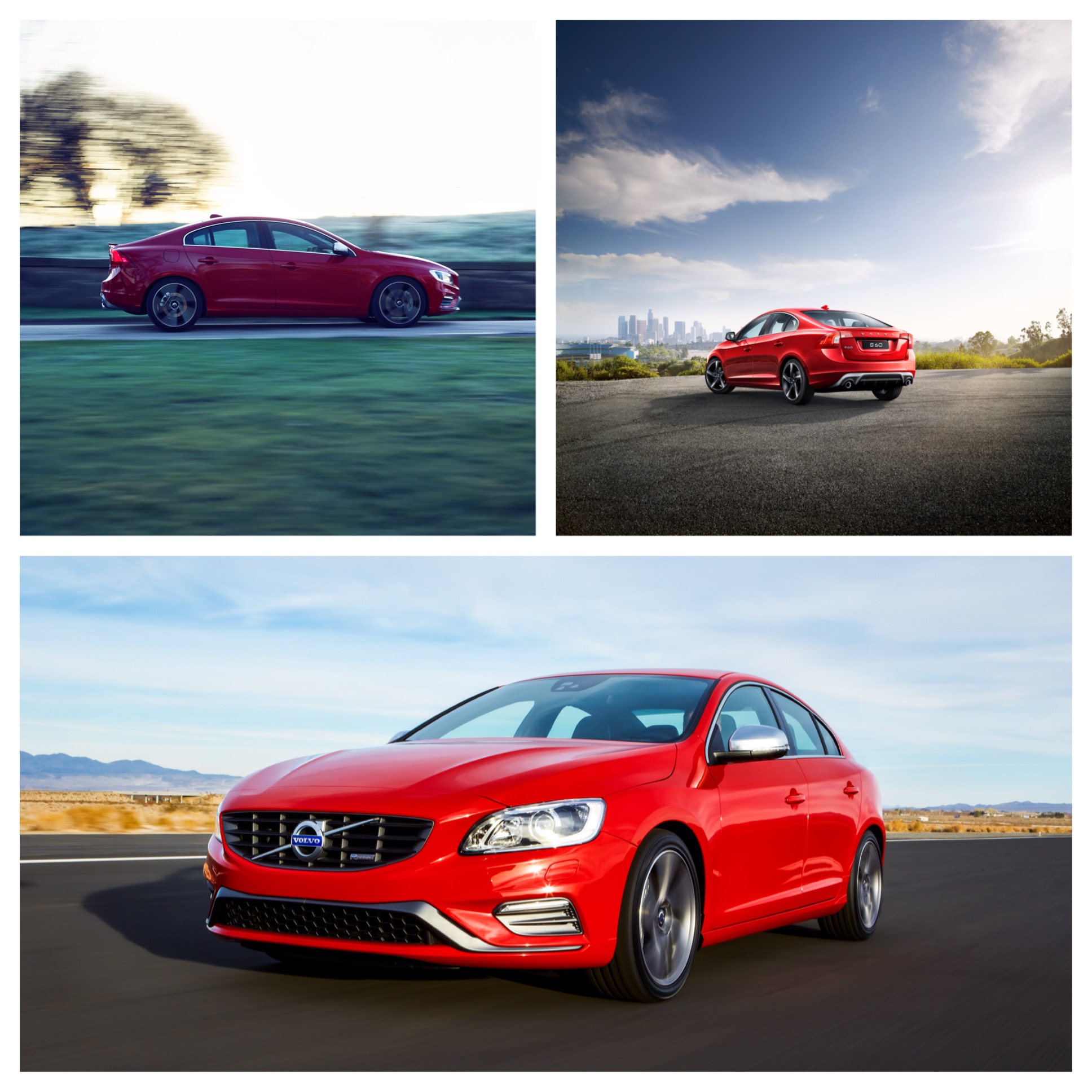 Experience a more spirited and exciting ride in Volvo's S60 R-Design. Mating sporty design details with dynamic driving characteristics, this sultry Swede will surely move you.
Designed to move you
Moving with attitude and fluid finesse, the Volvo S60 turns heads with its clean lines and sporty details. Up front, the black silky high-gloss grille accompanied by the LED daytime running lights, intelligent cornering lights and active high beam beautifully highlights the big Volvo ironmark. At the rear, sporty dual pipes accentuate the car's sexy back with driver support features added such as the rear park sensors and camera.
18-inch R-Design wheels carry this four-cylinder turbocharged diesel engine in style. Step into its allergy-tested interiors and enjoy one of the most comfortable seats in the world. Let your fingertips have fun as you command the car's 8-speed Geartronic transmission with paddle shifters while the Adaptive Digital Display bows to your every mood and controls how you receive information while driving. The Auto Start / Stop technology also makes a conscious effort to save energy while stuck in traffic. Volvo's Sensus Infotainment system is your all-in-one onboard buddy that allows you to personalize settings and maximize the intuitive and high-tech features of the car.
Just like in the standard variants, a range of electronic systems that sharpen the sporty driving experience backs up the chassis in the R-Design cars.
Corner Traction Control, which uses torque vectoring to provide smoother cornering, is now also standard on the S60 R-design variant. The DSTC (Dynamic Stability and Traction Control) system also has several other functions that improve driving and safety properties, such as:
Advanced Stability Control. With a gyroscopic roll-angle sensor the anti-spin system can deploy faster and with greater precision.
Engine Drag Control prevents the wheels from losing their grip during engine braking on a slippery surface.
The DSTC system also has a sports setting that makes it possible for the driver to disable the anti-spin function.
Quench your thirst for a more passionate driving experience with the Volvo S60 R-Design. With several ownership and leasing options offered by Volvo Philippines, owning one of the safest, most exciting cars in the world is easily within reach.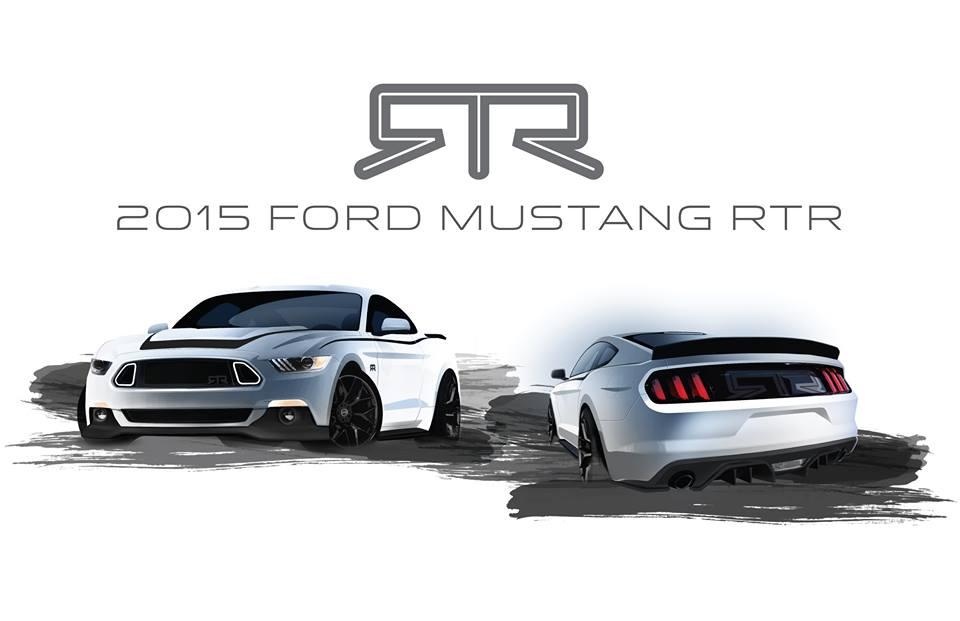 Ford Mustang fans, gird your loins — Ford Racing just releases initial info about the 2015  Mustang RTR.
Scheduled to be launched in January 2015, it takes design cues from the current Mustang model.
The new Mustang RTR will be available with the 300 PS (220 kW) 2.3-liter EcoBoost engine in the standard modification, while the 435 PS (320 kW) 5.0 V8 will be optional. Further technical details are expected soon.
Drifter Vaughn Gittin Jr. says "Ford's Mustang team has done an incredible job with the new 2015 Ford Mustang. The RTR team and I are pumped to work with such an incredible platform for RTR builds. Without a question, the performance and overall presence of the new Mustang RTR will impress and keep a smile on our customers' faces whether cruising the streets or getting crazy on the track. I cannot take delivery of mine soon enough!"
Many of the styling elements of the 2015 Mustang RTR will be available as aftermarket parts through the official Mustang RTR website.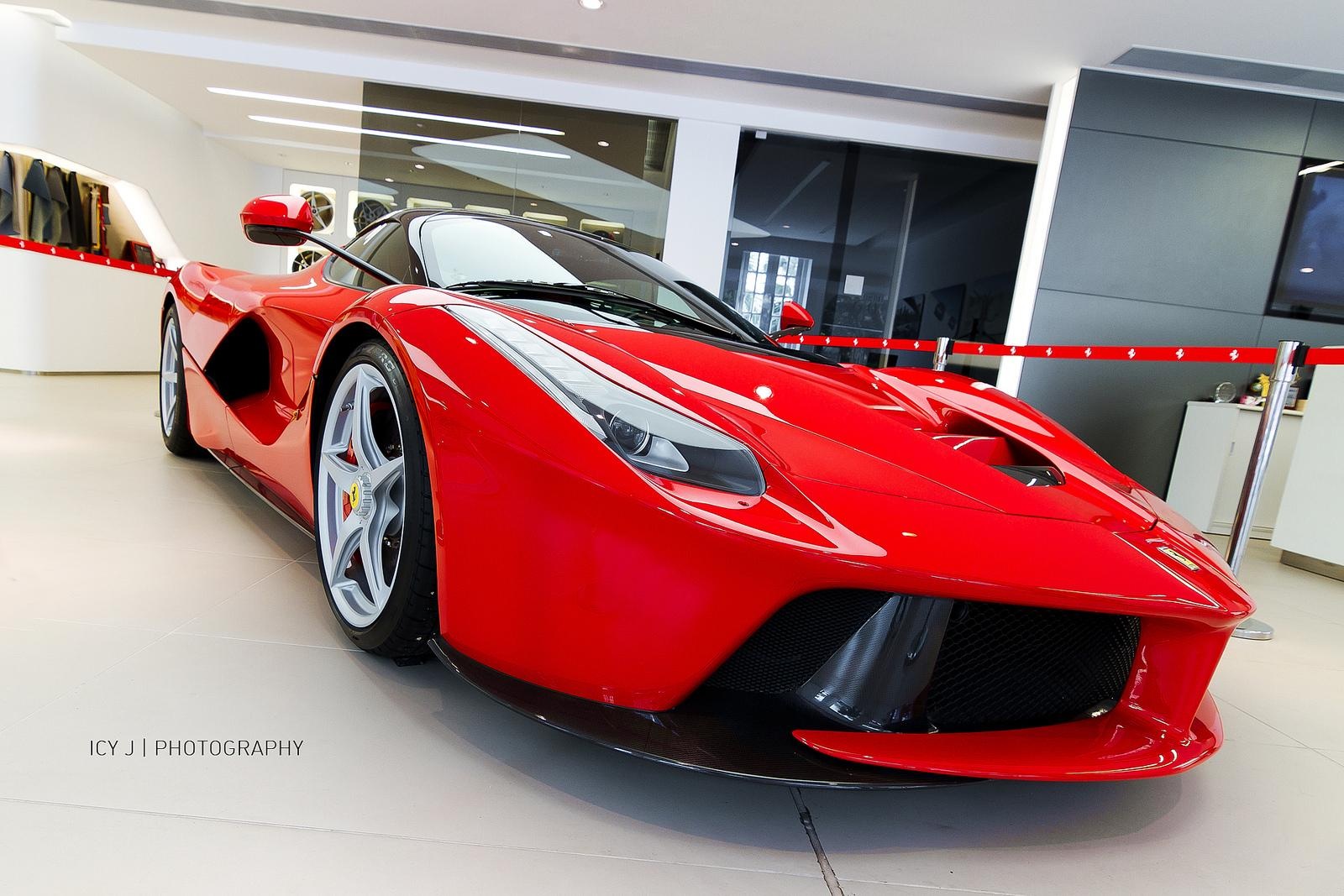 Apparently in the world of supercars, waiting time translates to more than P70 million. If that's shocking, wait til you hear this: some people are actually willing to pay that steep price.
Impatient future Ferrari LaFerrari owners are willing to spend a hefty 1.25M EUR more than the car's price just to get it delivered faster. Motoring Research reports on Oracle Finance inquiry that shows that LaFerrari buyers are the most eager among all supercar customers. They are followed by McLaren P1 clients, who are ready to spend 377,000 EUR ($504,000) extra. Porsche 918 Spyder comes third with 250,000 EUR ($335,000) premium.
Oracle Finance managing director Peter Brook comments that "it's a buying frenzy out there at the moment for Ferraris and nothing demonstrates that like the million-pound premiums we're seeing for the LaFerrari. When you look at the prices of the Enzo, the exclusive hypercar that went before it, that has doubled in recent years from the £400,000 list price to close to £1m now. But despite that rise even we were shocked at the premium buyers are prepared to pay for the LaFerrari".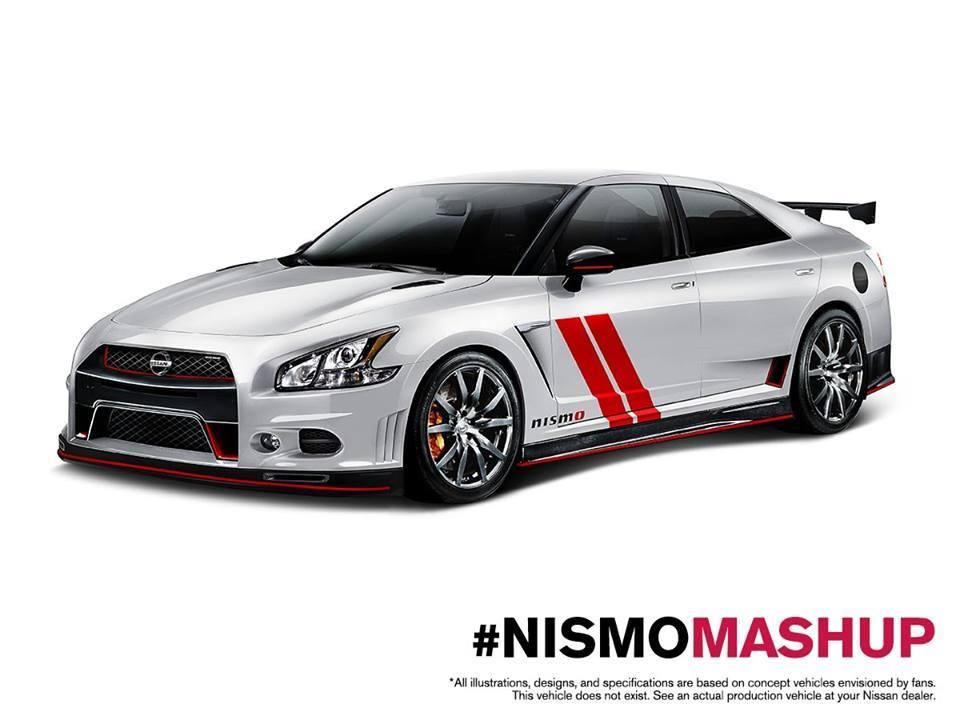 Yes, it doesn't only happen in music.
Nissan has recently unveiled concept designs of NISMO hybrids, including a Maxima GT-R Nismo and Sentra 370Z Nismo. Earlier in February, the Japanese car manufacturer also released images of a Nissan Leaf GT-R NISMO hybrid to announce a "MASHUP" campaign on its Facebook page.
The campaign falls in line with reports about Nissan's plans to offer a Nismo variant for all models so the range will be expanded beyond the five current offerings: GT-R, 370Z, Juke, Micra and Note. Next on the agenda are the Qashqai and Pulsar which will allegedly be introduced sometime next year with a 1.8-ltier four-cylinder turbocharged gasoline engine rated at around 266 bhp (198 kW). The Sentra will also receive a similar treatment as previewed at the 2013 Los Angeles Auto Show with the Sentra Nismo concept.
While the company says these design concepts are only for fun — meaning no chance of seeing it in the actual production line — which of these do you think should be seen on roads?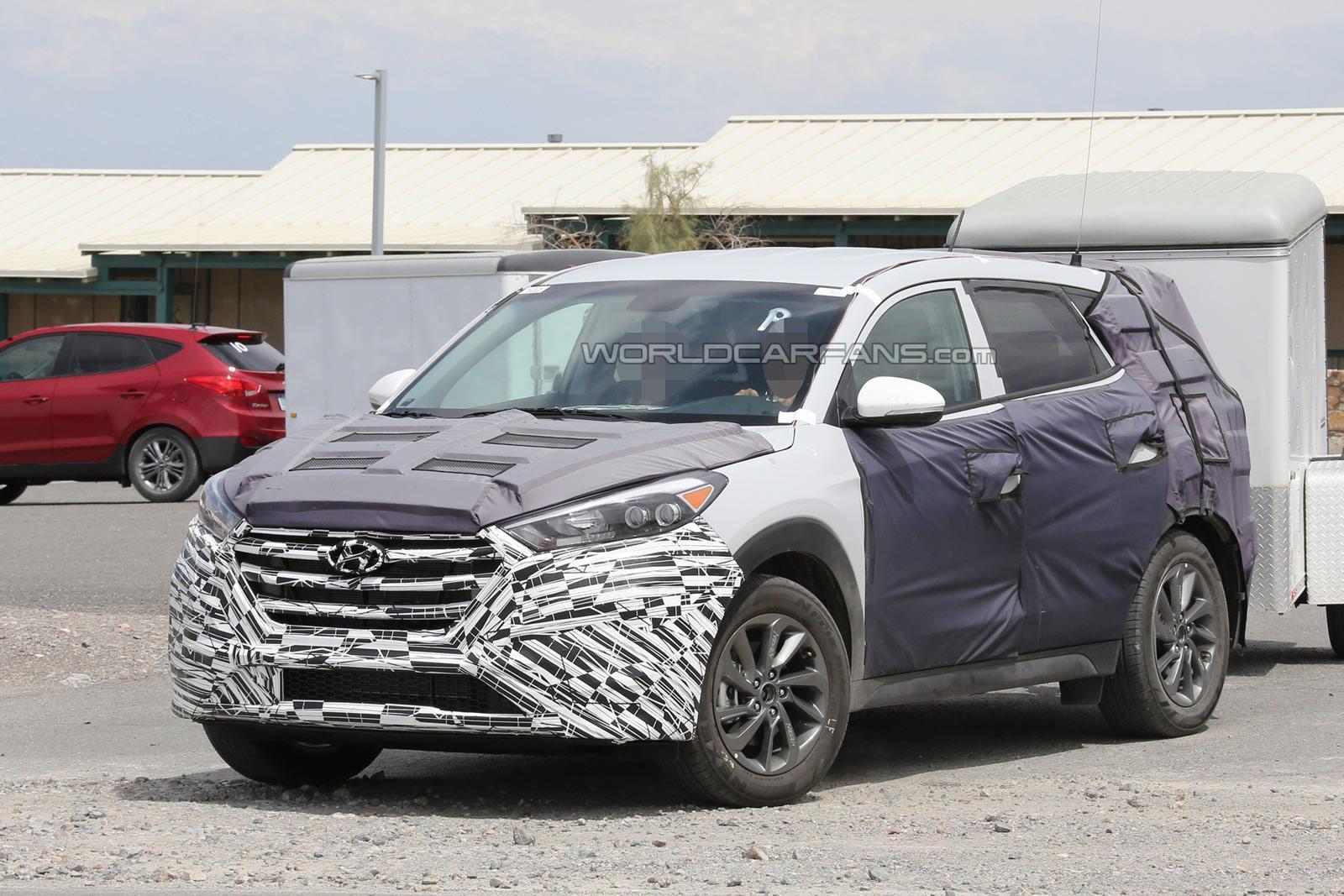 In the Philippines, this model literally sold like pancakes, catapulting its Korean maker to the top of the auto companies generally dominated by the Japanese.
Will the next generation Hyundai Tucson replicate its predecessor's success? Expected to be launched in early 2015, spy shots reveal that the new model will be a bit larger than the previous generation.
These are the best spy shots yet of Hyundai's next ix35 / Tucson which is set to grow in size now that they have the ix25. Our spies managed to grab a few shots of the partially undisguised rear end of a red prototype, thus showing the taillight design as well as the tailgate and bumper. The front grille will be an adaptation of Hyundai's Sonata and Genesis while the sweptback headlights appear to benefit from LED technology.

We are not expecting any significant changes in the engine lineup which will likely be borrowed from the outgoing version but probably with a few updates to increase fuel economy and cut CO2 emissions. As a consequence, the 2015 Hyundai ix35 / Tucson will continue depending on the market with 2.0 and 2.4 GDi in United States and with 1.6 GDi, 1.7 CRDi and 2.0 CRDi in Europe. Front-wheel drive will be standard but customers will be able to pay more for an all-wheel drive system. Joining the range later on could be another Fuel Cell variant but details are not available at this point.